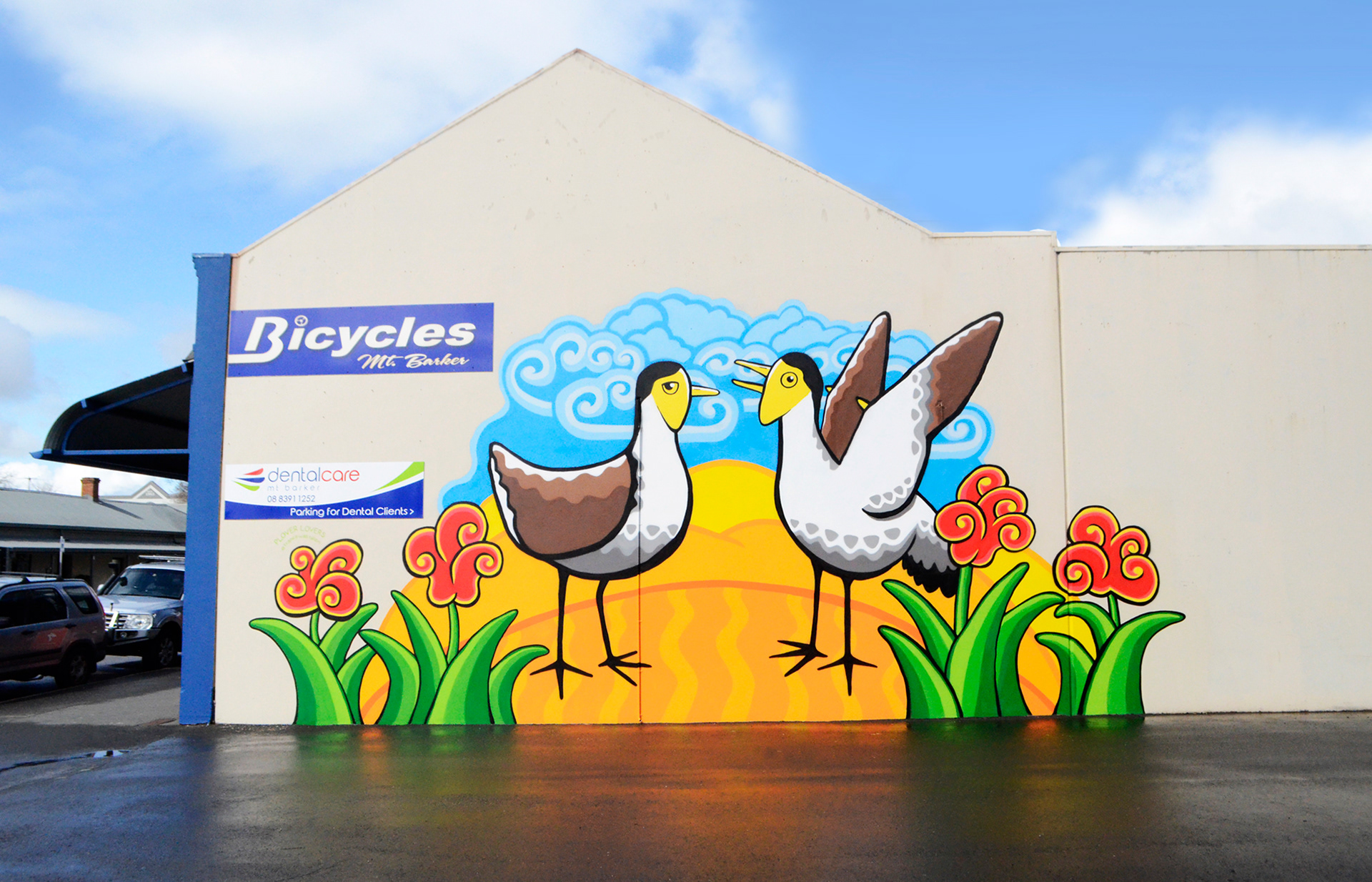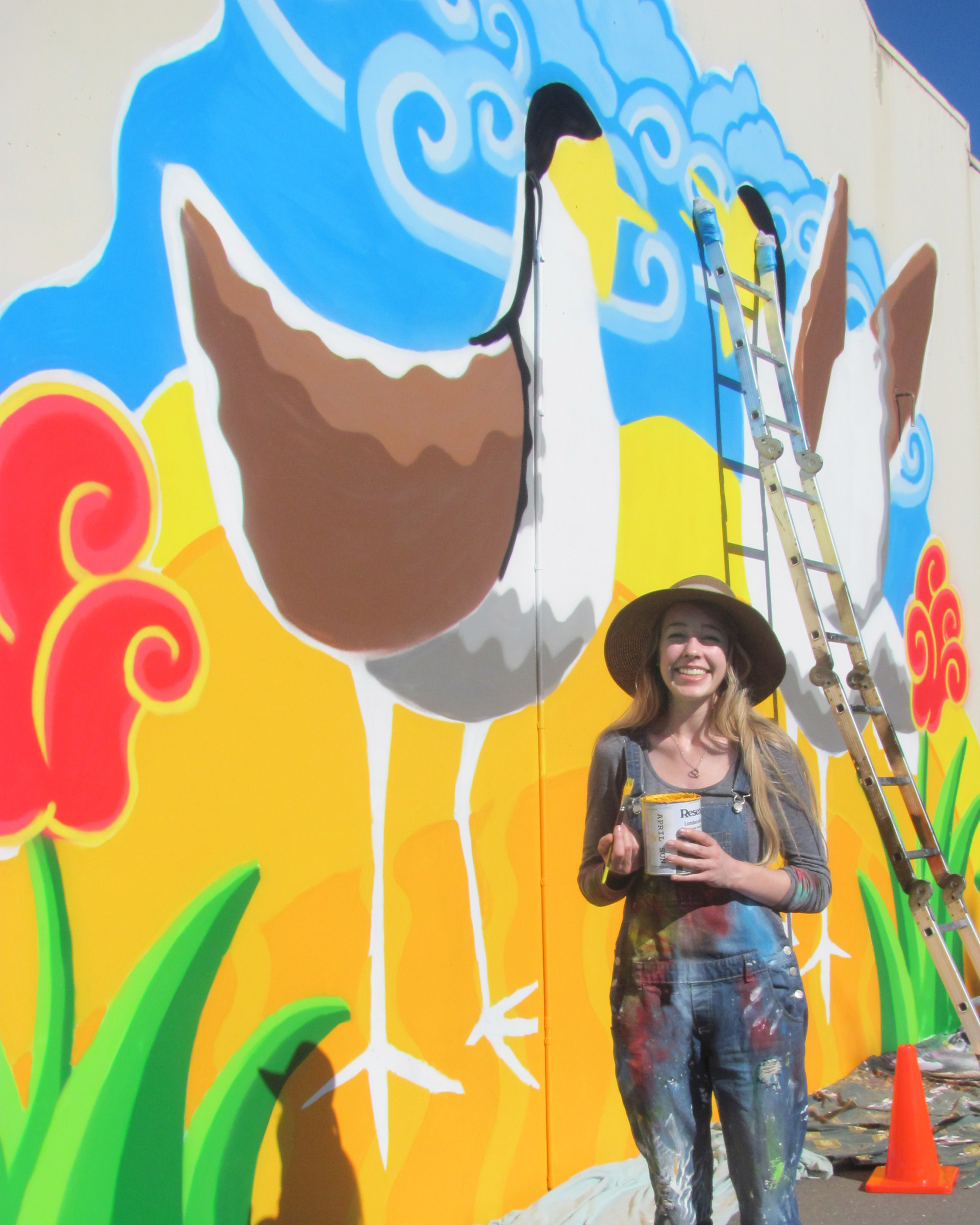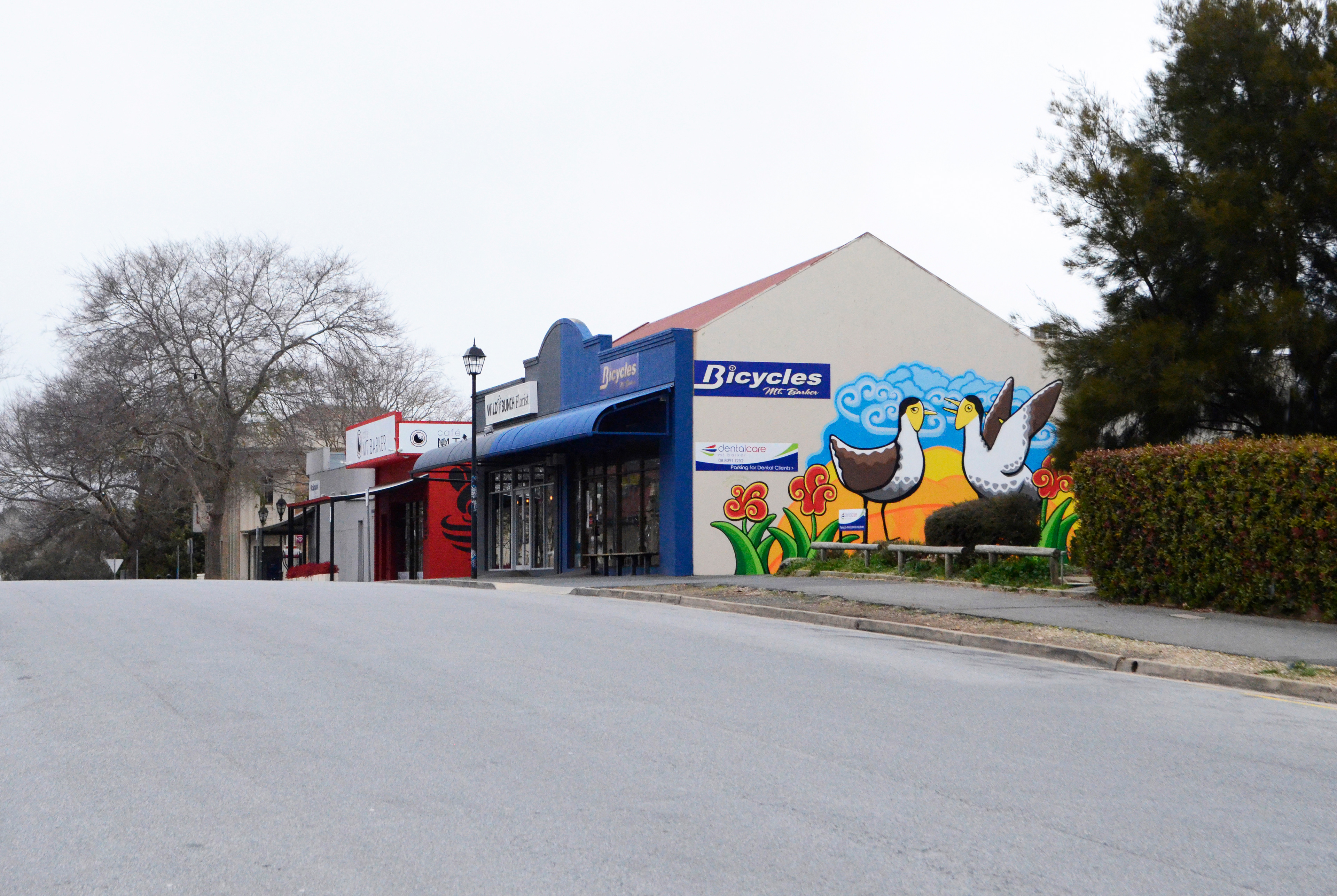 Plover Lovers
July 2020 | Bicycles Mount Barker, Mount Barker, South Australia
My sincerest thanks to the Mount Barker District Council​ , the team at Bicycles Mount Barker​ and property owners Peregrine Corporation​, for the amazing opportunity to install this mural "Plover Lovers", named by my friend and Mount Barker resident Lyn, celebrating the native Masked Lapwing Plover.
The Adelaide Hills are home to an abundance of Masked Lapwing Plovers. They can be very noisy, territorial and many Hills locals are experienced with running from an incoming Plover swooping! Although they can be considered a bit of a nuisance, the Masked Lapwing Plover has a range of beautiful qualities that make them an endearing character and an important bird in our Hills community. 
Plovers pair for life and, like so many humans are experienced with, I'm sure they have the frustrating moments in their life-long companionships! Plover Lovers celebrates their relationships, making a humorous comparison to the human relationships we are so familiar with. With one Plover making a fuss, the other rolls its eyes with a begrudging love.
Plovers are particularly prevalent during the change from Winter to Spring, when they begin their mating season and prepare their nests. This warm seasonal change is a time of hope and transformation, reflecting the strength of our community transitioning through challenging circumstances.
The Plovers, nestled amongst Kangaroo Paws and surrounded by the rolling hills, are a distinctive Mount Barker scene that highlights the natural beauty of the Adelaide Hills and celebrates a love for our home.