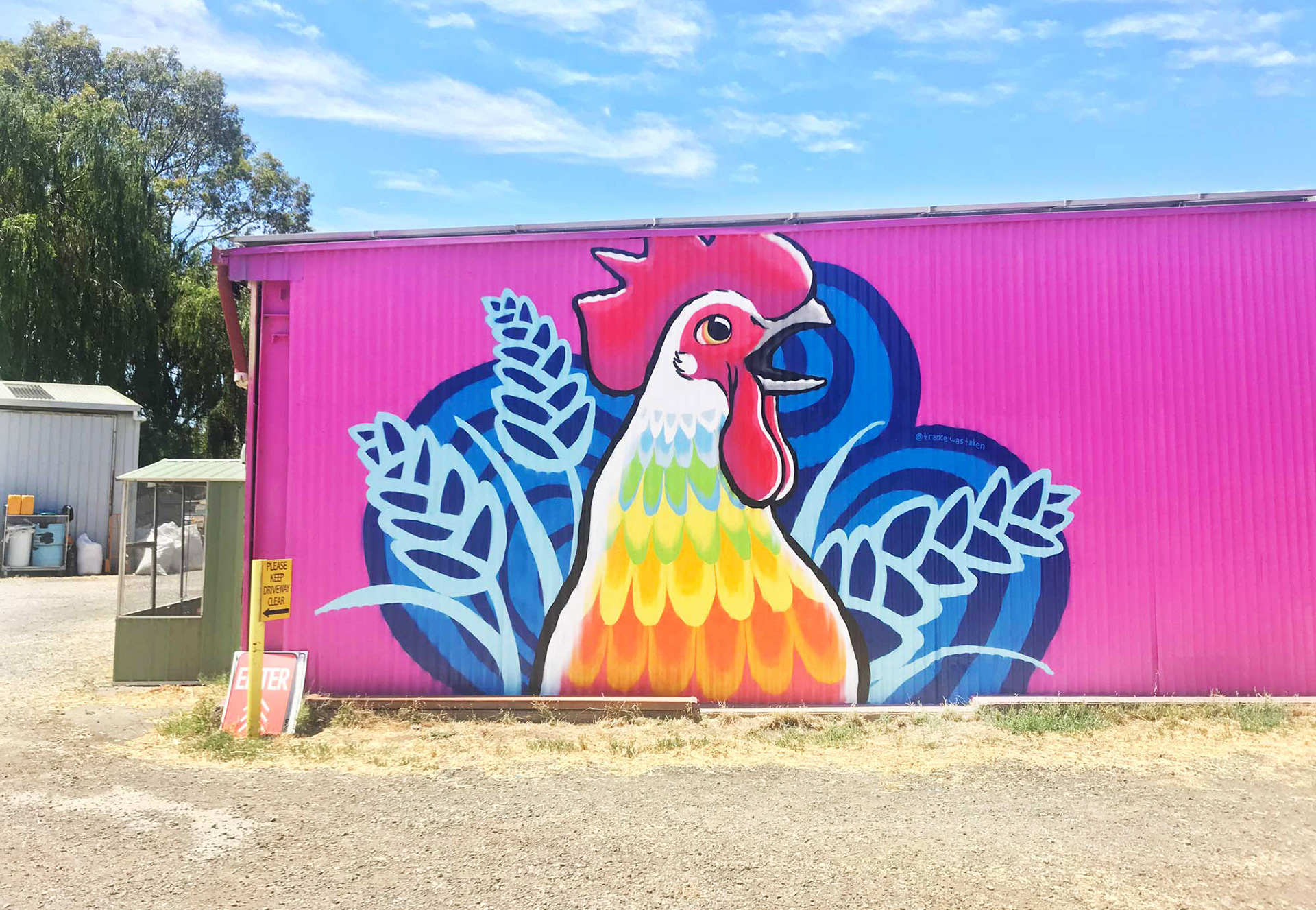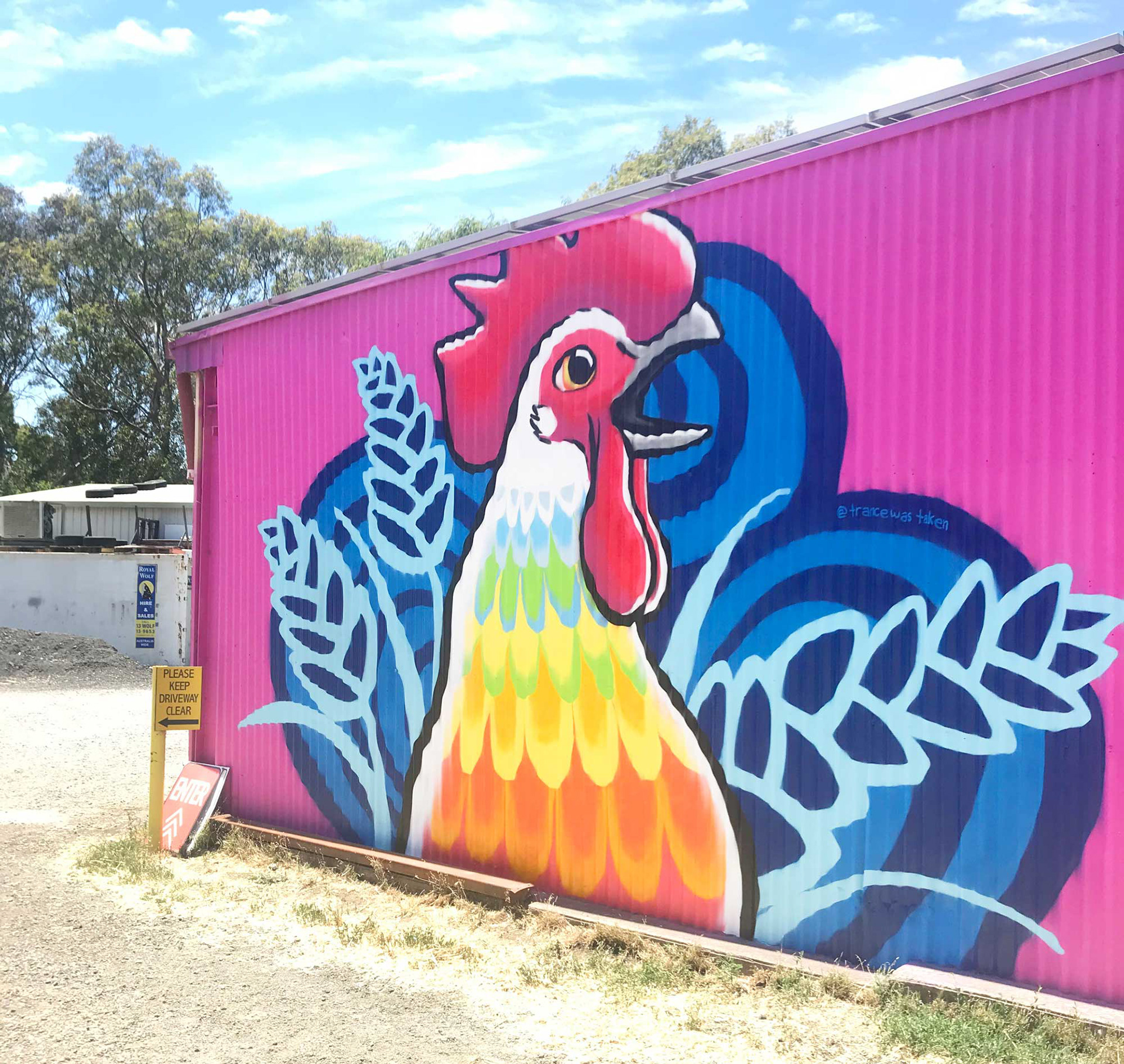 Mount Barker Fodder Store
December 2020 | The Fodder Store, Mount Barker, South Australia
At the Mount Barker Fodder Store, there was an Old English Game Bantam rooster that roamed freely around the premises, keeping an eye on the daily happenings.
He had been surrendered by a local family that could not keep a rooster in suburban Mount Barker, so he had a new home at the Fodder Store.
Upon his arrival, the small rooster's big personality was immediately clear. It was decided that, as he had a happy, spunky attitude and already looked like he ran the place, he should be allowed to roam the store and watch over the daily activities.
After a year and a half of charming the store visitors with his authoritative manner and keeping the Fodder Store residents under strict supervision, he was recently adopted by family, to join their flock of lovely Old English Game hens and have chicks together.
In tribute to the roaming rooster's time at the Fodder Store, the owners and I worked together to design this mural that celebrates his bold character.
Although the roaming rooster has now moved to a new home, his time at the Fodder Store will be remembered as he continues to bring joy to visitors through this piece.